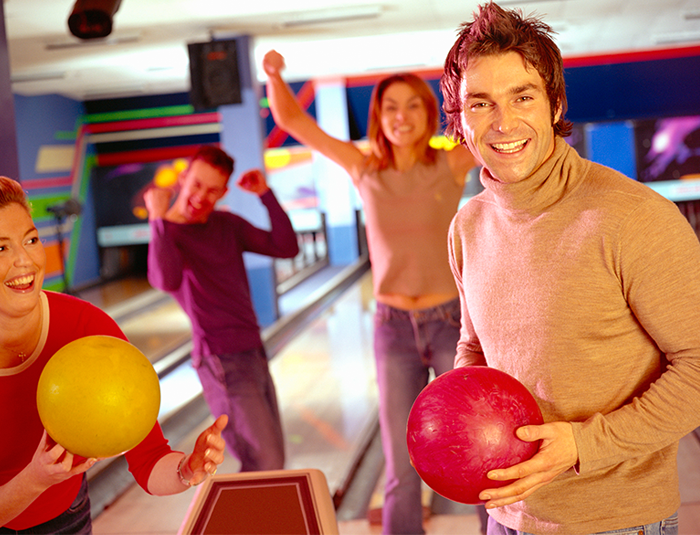 Special Times to Come to Santa Clarita Lanes
It's always a great day to bowl at Santa Clarita Lanes! However, there is added incentive to do so at times where you could take advantage of some of our many specials.
Perhaps the best bang for your buck, Quartermania is designed to help any bowler have fun for literally pennies on the dollar. For just $12, you get up to three hours of unlimited bowling with shoe rental included. Best of all, you gain access to our food and drink specials. Don't forget your roll of quarters!
For those of you studying hard to be the future of this great country, we have an extra special promotion – Quartermania College Night! Bring your valid College ID and save $3 on the cover charge.
Does late night not work for you?
No problem!
Our Family Package will not only provide lots of fun for the whole family (up to five people), it'll feed them too. For just $80 you will get two hours of bowling, shoe rentals for up to five bowlers, a pitcher of soft drink and a large one-topping pizza. Can you beat that? We didn't think so!
Do you have a case of the Mondays? We've got the lunchtime cure! Our Monday Lunch Special from 11 a.m. to 4 p.m. gets you two games of bowling, shoe rental, a hot dog and soft drink for just $12. Now you're looking forward to next Monday, aren't you?
Finally, on Sunday mornings it's rise and shine for $1.50/game. Hurry in though, if you get here at 11:31 a.m. you'll have missed out on the special.