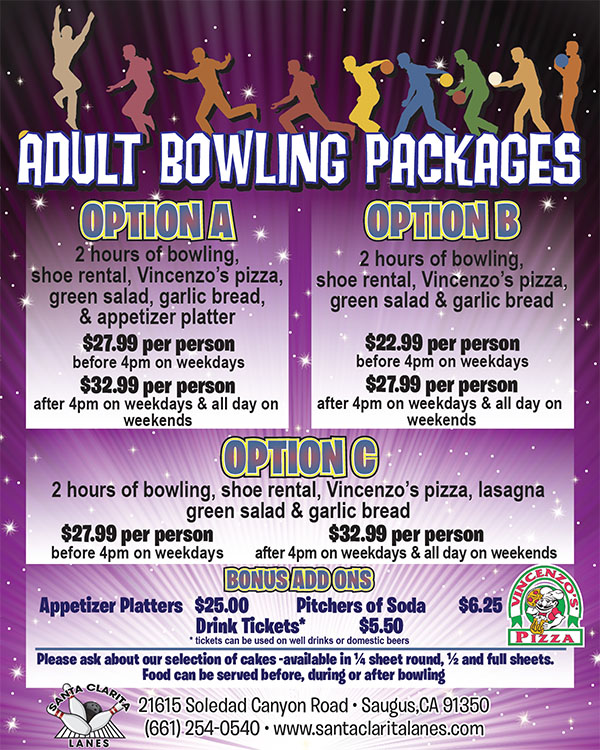 Everybody Will Love You For Having Your Group Event at Santa Clarita Lanes!
It's as clear as the ten pins standing on the deck on each of the lanes at Santa Clarita Lanes, our group packages rock, and bowling is the most fun you'll have all year!
We have three packages for you to choose from, and really, there's something for everybody here.
Each package is going to get you two hours of bowling with shoe rental, pizza from Vincenzo's Pizza, garlic bread and a green salad. Then come your options. Option A adds one of our appetizer platters, while Option C gets you some of our delicious lasagna.
If you aren't too hungry, you can just stick with Option B and enjoy your pizza, bread and salad.
We also have cakes available. Please contact us with any questions you might have about them, or about any of our packages.
Submit your request below and we will be in touch with you within 72 hours of receipt of the request. See you soon!