Autumn Senior Singles No Tap Results
Lotto: $30 each game
Game 1 – Ada Burns 192  Game 2 – RC Cleveland 298  Game 3 – Edna Bejarano – 202
Results:
1st $75 -Duane Redfud – 894
2nd $60 – Rei Akabane – 888
3rd $55 – RC Cleveland – 884
4th $50 – Bryan Jones – 844
5th $40 – Ken Price, Jimmy Beilowitz, Ron Scott – 833 (3 way tie)
Thank you to all who participated!
SENIOR SINGLES NOTAP RESULTS 10/23/2019
Lotto: $30 each game
#1  Ada Burns -192  #2 RC Cleveland – 298  #3 Edna Bejarano – 202
Results:
Duane Redford   894   $75
Rei Akababe       888   $60
RC Cleveland     884   $55
Bryan Jones       844    $50
TIE  Ken Price, Jimmy Beilowitz, Ron Scott  833 $40 each
Thank you all for attending!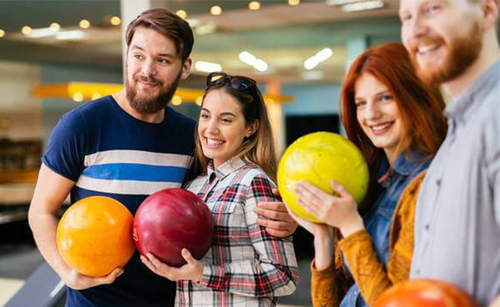 Who Will Come Out on Top?
Tournaments are great because they offer an opportunity for bowlers of many different leagues to come out and compete as one large group representing Santa Clarita Lanes.
A tournament format we like to use is called no-tap. This is where you do not need to hit all 10 pins to get a strike. All you need to do is get nine of them. Strikes are arguably the most exciting part of a bowling game, and these competitions offer plenty of them!
For those who would like to stick to the more traditional game, don't worry – we've got tournaments with regular tenpin bowling as well.
Interested in a tournament? Give us a call today, or sign up above!