Bowling T-Shirt per Guest
1 Hour Party Room
(when available)
Food included
(see above for choices)
Cheese or 2-topping pizza
OR
hot dog or grilled cheese with chips
Cheese or 1-topping pizza with soft drink
Cheese or 1-topping pizza with soft drink
Hot dog or grilled cheese with soft drink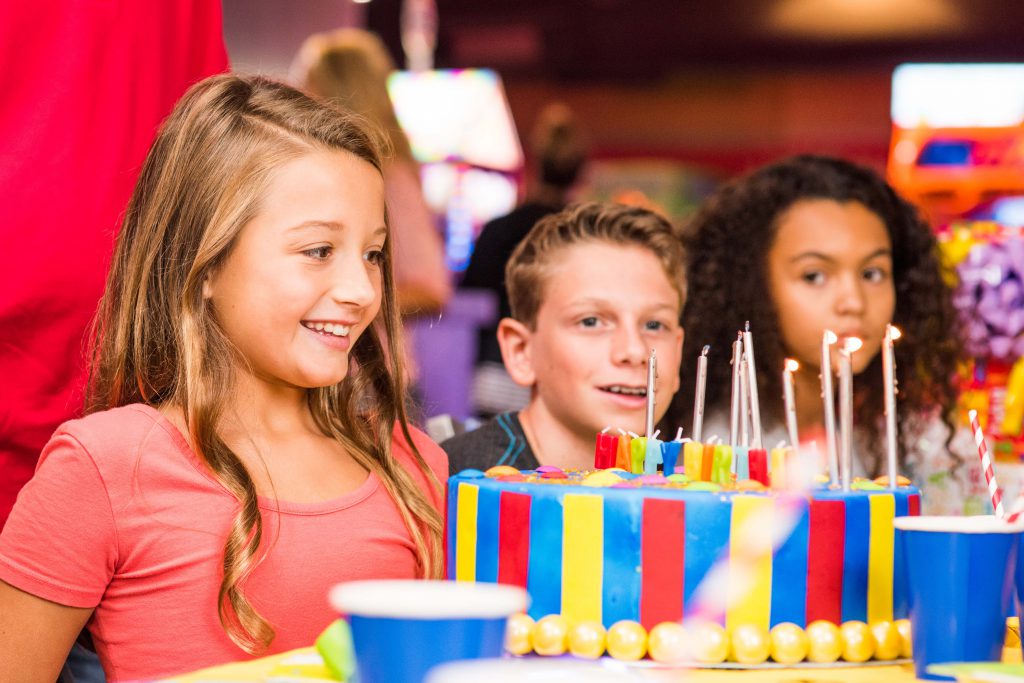 Here is Why Your Kid's Next Birthday Party Should Be a Bowling Party at Santa Clarita Lanes
The perfect place to have your kid's next birthday party at Santa Clarita Lanes. It starts with the Perfect Game package, which will be hosted by a party specialist designated for your group.
All the fun begins on the lanes with an hour and a half of bowling. Shoe rentals are included for all bowlers. That's not all though! All bowlers will receive a commemorative t-shirt to remember the birthday child's special day.
Festivities will continue in the party room for an hour, where tables will be set up with bowling-themed plates, cups, napkins and tablecloths. This is a perfect time to follow up lunch with presents, the singing of Happy Birthday and to enjoy birthday cake and Dippin' Dots ice cream, which are a part of the package.
Perhaps the best news of this all is that you don't have to set any of it up, or get stuck with any of the mess after the party is finished!
All birthday parties are a two-lane minimum. Each birthday party lane holds five bowlers.
Ready to book a party? Submit a request now!
Request a Kid's Birthday Party
Please note: this is just a request. In order for it to become a reservation in our system, we require a deposit of $50 and must be made in person, at time of completing your contract.  Contracts must be completed within 48 hours of your on-line request being confirmed.  Please call the center to answer any questions.  (661) 254-0540.