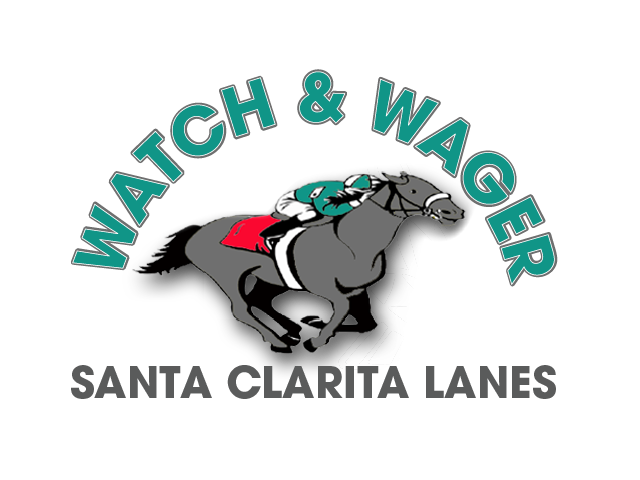 Watch and Wager at Santa Clarita Lanes!
Catch all the races from Santa Anita, Los Alamitos, Del Mar, and many other spots from around the world!!
Betting days are Wednesday – Sunday, 10 a.m. until last race.
PLACE YOUR BETS NOW!
We are pleased to announce that Watch and Wager will reopen on Thursday, June 4 at 10 a.m.
Strict adherence to restaurant protocol will be enforced including social distancing and mandatory enforcement of a face mask.
This will mean that no more than 50 patrons will be allowed in the room at a time, and if you are not at a betting machine or teller window, you must remain seated at your assigned table.
There will be no in-and-out privileges.
The seats around the bar will be limited to those eating and drinking.