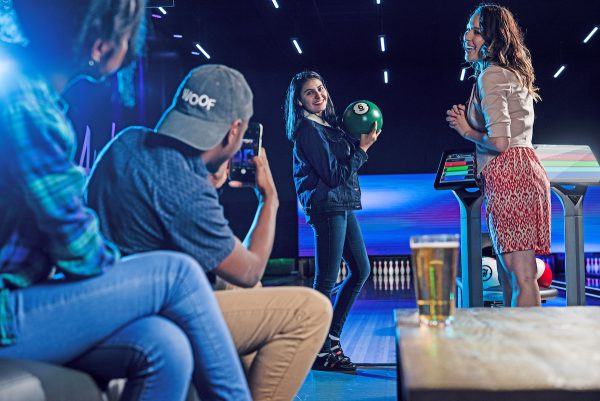 LIFE: BETTER WITH BOWLING
Bowling brings lots of fun and joy to friends and family alike!
There are two options when you come to bowl at Santa Clarita Lanes: by unlimited bowling by the hour (for up to four bowlers) or by purchasing done of our great deals.
All you need to bowl are bowling shoes (armed with sliding soles), which you can rent at Santa Clarita Lanes for $4.50/pair, and a bowling ball (we have plenty of weights to choose from ranging from 6 – 15 lbs).
Don't want to wait? No problem! Reserve your lanes today! Our reservation package will make sure everybody is having fun, and their shoes are included too! We are sorry but our system cannot take same day reservations. Lanes are available every evening Sundays through Saturdays unless we have a special event booked.
Want to take your chances walking in? No problem!
See our rates below:
PER HOUR

MON–FRI

OPEN–6PM

$25.00 

League Bowler Rate:  $20.00

6PM–CLOSE

$35.00

SAT–SUN

ALL DAY

$35.00

HOLIDAYS

ALL DAY

$35.00
Sundays from 8 am until 12 noon we offer $2 per game with a maximum of 4 games per person.
Shoe Rental is not included. We do not accept reservations for this special, and it is available on a first come basis. You must have checked in with the front desk no later than 11:30 in order to be eligible for this special.
Shoe Rental is $4.50 per pair.
Shoe Rental (all ages): $4.50/person
Lanes are subject to availability.