Status of Santa Clarita Lanes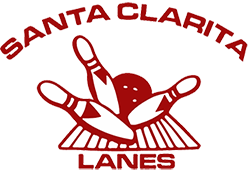 Santa Clarita Lanes is CLOSED by order of Los Angeles County.
We are sorry for any inconvenience this may cause. Please check back on this page periodically for updates.
Please stay safe.
Dear Santa Clarita Lanes team, friends, family and valued guests,
The health and well being of our loyal team and guests is and always will be our highest priority. While there have been no reported cases of COVID-19 at Del Rio Lanes, today, following the guidance of the Los Angeles County Health Department, we have determined that we must temporarily suspend the operation of our bowling center until further notice.
We will closely monitor the circumstances and make further adjustments as necessary. While this is certainly disappointing news for us, our overriding concern is for those directly impacted by this potentially deadly disease, our community and the dedicated members of our team.

Loading ...
We know that our community depends on us to provide an escape during uncertain times and we feel that responsibility deeply. We are forever grateful for the amazing efforts made by our team during these past few weeks to ensure that we safely continued to deliver the joy of bowling to our guests as long as possible.
We are profoundly grateful for the loyalty and support you have shown us throughout the years, and especially now. Our hope is for everyone to stay safe, stay healthy and be kind during this time.
Please look out for one another, and we hope to see you back on the lanes very soon.
Best wishes,
Santa Clarita Lanes
UPDATE, 3/30/20:
With the increasing numbers countrywide, our shutdown has been extended until at least May 1, 2020. We all need to do our part in social distancing and staying home unless an emergency requires us to go out. We miss our extended family, friends, and patrons. As far as our leagues going to Las Vegas or Laughlin, with the hotels and casinos shut down, communication with them is very slow. We are try to find out our options which will dictate how we handle the end of the League Season.
We will let you know as soon as possible. #BowlingStrong
Please look out for one another, and we hope to see you back on the lanes very soon.
UPDATE, 4/7/20: VEGAS VEGAS VEGAS, PARTY ANIMALS, OUR GANG, ROLL THE DICE BOWLERS
Hello Vegas Bound Bowlers!  We hope you and your loved ones are safe and healthy! Let me start by saying we miss you a whole bunch. Now for the GOOD NEWS! While everything is shut down, we have still been in contact with the Suncoast property.
Our choices are pretty small when no one is able to say when it will be clear for us to resume normal activities. Knowing that you have time and money invested in your league(s) we have decided that we will resume the league at the point we left off in March. We will continue until the end of the schedule. That will put us about two months later than originally scheduled.
Suncoast and Santa Clarita Lanes will have our event the weekend of August 7-9, 2020 providing we are all open for business. We understand that this will not work for everyone, and no one will be penalized, if you cannot travel to Las Vegas that weekend.
At this point – I need you to email me with the following:
(Yes or No) on the proposed weekend.
The days and nights you will need your rooms changed to. All rooms and costs will remain the same as you originally booked, but you can add or subtract room nights. I realize that you cannot guarantee that you will be able to know for sure until you are back at work, however, please answer as if you have a green light. If you cannot make it, then let me know so I can cancel your rooms and events. Money will be disbursed at the end of the league.
Again if you cannot finish the league we understand. We are trying to keep a positive look on things. I look forward to seeing you all soon. Best Wishes!
Email me at info@santaclaritalanes.com.
Best wishes,
Last update: April 07, 2020